pdfFiller is not affiliated with any government organization
Get the free branch application form
Show details
Hide details
Branch and Relocation Application Instructions Questions may be answered in the spaces provided or by attaching additional pages 8 1/2 x 11 including reference to other applications filed with the OCC. Notification is given that name of national bank street address city state and ZIP Code has filed an application with the Comptroller of the Currency on date as specified in 12 CFR 5 for permission to establish or relocate a describe main office or type of branch at proposed location. C. If...
Get, Create, Make and Sign branch app
Get Form

eSign

Fax

Email

Add Annotation

Share
How to fill out branch application form
How to fill out a branch application:
01
Begin by gathering all the necessary information and documents that are required for the application process.
02
Carefully read and understand all the instructions provided on the branch application form.
03
Start filling out the application form by providing your personal details such as your full name, contact information, and address.
04
Follow the prompts to provide information about your educational background, work experience, and any relevant qualifications.
05
Make sure to accurately fill in details regarding the branch you are applying for, including the location and position you are interested in.
06
Double-check all the information you have provided on the application form to ensure it is complete and accurate.
07
If required, provide any additional supporting documentation requested, such as a resume or cover letter.
08
Sign and date the application form as required, and submit it through the designated channel, whether it be electronically or in-person.
Who needs branch application:
01
Individuals who are interested in joining a specific branch of a company or organization.
02
Those who are seeking employment or career opportunities within a particular branch or department.
03
People who are looking to explore or expand their professional growth within a specific branch of an industry or institution.
This is how it works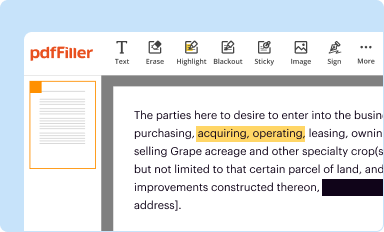 Edit your branch application form form online
Type text, complete fillable fields, insert images, highlight or blackout data for discretion, add comments, and more.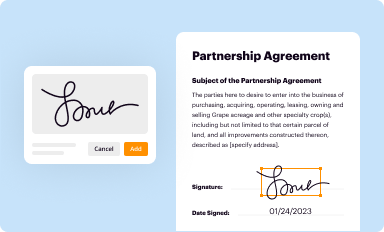 Add your legally-binding signature
Draw or type your signature, upload a signature image, or capture it with your digital camera.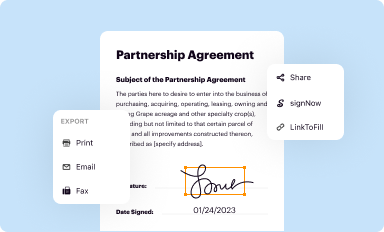 Share your form instantly
Email, fax, or share your branch application form form via URL. You can also download, print, or export forms to your preferred cloud storage service.
How to edit branch application online
Here are the steps you need to follow to get started with our professional PDF editor:
1
Log in. Click Start Free Trial and create a profile if necessary.
2
Prepare a file. Use the Add New button to start a new project. Then, using your device, upload your file to the system by importing it from internal mail, the cloud, or adding its URL.
3
Edit branch application download form. Rearrange and rotate pages, insert new and alter existing texts, add new objects, and take advantage of other helpful tools. Click Done to apply changes and return to your Dashboard. Go to the Documents tab to access merging, splitting, locking, or unlocking functions.
4
Get your file. Select your file from the documents list and pick your export method. You may save it as a PDF, email it, or upload it to the cloud.
With pdfFiller, it's always easy to work with documents.
People Also Ask about branch application
What does branch mean on a bank form?
Is the branch loan app real or ?
What is the branch app used for?
How much can you borrow from branch app?
Branch Loan Application Form is not the form you're looking for?
Search for another form here.
Comments and Help with branch app no download needed
FAQ
What is branch application?

A branch application typically refers to the software application used by a business or organization to manage and operate its various branches or locations. It can include features such as inventory management, employee scheduling, sales reporting, customer relationship management, and financial tracking. Branch applications are designed to centralize and streamline operations across multiple locations, providing a comprehensive view of the business while allowing for localized management and decision-making. They are commonly used in industries such as retail, hospitality, banking, and franchising.

Who is required to file branch application?

Businesses or individuals who want to establish a branch of their company in another jurisdiction or country are required to file a branch application. This typically includes multinational corporations, foreign companies, or even domestic companies expanding their operations into a new location. The specific requirements and procedures for filing a branch application may vary depending on the jurisdiction and the nature of the business. It is advisable to consult legal and regulatory authorities or seek professional advice to ensure compliance with the applicable laws and regulations.

How to fill out branch application?

Filling out a branch application typically involves the following steps: 1. Read the instructions: Before you start filling out the application, carefully read the instructions provided by the organization or company offering the branch opportunity. Make sure you understand the requirements, responsibilities, and any documents or information you need to provide. 2. Personal information: Begin by filling out your personal information, such as your full name, contact details (phone number, email address, and mailing address), date of birth, and social security number (if required). Include any other requested details, such as your nationality or residency status. 3. Education and work history: Provide details about your educational background, including high school or college degrees, if applicable. Also, mention any relevant work experience, internships, or volunteer work that could enhance your application. 4. Skills, qualifications, and achievements: Highlight any special skills, qualifications, or certifications that are relevant to the branch opportunity you're applying for. This could include language proficiency, technical expertise, or specific training programs you have completed. Also, mention any relevant achievements or awards you have received. 5. References: Most branch applications require you to submit references who can speak to your character, work ethic, or suitability for the position. Provide the contact information for these references, including their names, job titles, companies they work for, phone numbers, and email addresses. 6. Statement of interest: Write a brief statement (usually a paragraph or two) explaining why you are interested in the branch opportunity and what motivates you to apply. Focus on your passion for the field, your relevant skills, and how you believe you can contribute to the branch's success. 7. Additional documents: If the application requests it, attach any additional documents that support your application, such as a resume, cover letter, portfolio, or academic transcripts. 8. Review and submit: Before submitting the application, carefully review all the information you have provided to ensure accuracy and completeness. Make any necessary corrections or additions. Once you are satisfied with the application, submit it according to the instructions provided, either online or by mail. Remember, each branch application may have specific requirements or sections that differ from others, so adapt your approach accordingly. It's important to be thorough, authentic, and responsive to the specific requirements of the branch opportunity you are applying for.

What is the purpose of branch application?

The purpose of a branch application is to manage and facilitate the operations of a branch of a business or organization. It typically provides features to handle various tasks including branch management, customer relationship management, sales and marketing, inventory management, employee management, and reporting. Branch applications help in streamlining and coordinating the activities of individual branches, ensuring better communication, efficiency, and productivity within the organization.

What information must be reported on branch application?

The specific information that must be reported on a branch application can vary depending on the jurisdiction and the industry, but generally, the following information may be required: 1. Business details: The legal name of the company, its registered address, and contact information. 2. Ownership structure: The ownership structure of the company, including details of all individuals or entities that have a significant ownership stake or control over the business. 3. Parent company information: If the branch is a subsidiary or a division of another company, details about the parent company, including its name, address, and ownership structure. 4. Purpose and activities: A description of the branch's intended purpose, the nature of its activities, and the scope of its operations. 5. Financial information: Details about the financial health of the company, including financial statements, balance sheets, income statements, and cash flow statements. 6. Compliance and regulatory information: Information about the company's compliance with applicable laws and regulations, including licenses and permits required to conduct business in the specific jurisdiction. 7. Principal officers and management: Details about the key personnel who will be responsible for managing the branch, including their names, positions, qualifications, and experience. 8. Branch premises: Information about the location of the branch and its physical premises, including the address, size, and any lease or ownership agreements related to the premises. 9. Business plan: A detailed business plan outlining the branch's goals, strategies, projected financial performance, and market analysis. 10. Supporting documentation: This can include copies of the company's legal documents, certificates of incorporation, articles of association, identity proofs of directors or key personnel, and any other relevant supporting documentation. It is important to note that the specific requirements for a branch application can vary depending on the jurisdiction and the industry. It is advisable to consult with local regulatory authorities or seek professional assistance to ensure compliance with all applicable requirements.

What is the penalty for the late filing of branch application?

The penalty for the late filing of a branch application can vary depending on the specific regulations and policies of the governing authority. In some cases, it may result in a monetary fine, while in others it could lead to delays and complications in the approval process. It is important to consult the relevant governing body or legal advisor for accurate and up-to-date information on the penalties associated with late filing of a branch application.

How can I send branch application to be eSigned by others?

To distribute your branch application download form, simply send it to others and receive the eSigned document back instantly. Post or email a PDF that you've notarized online. Doing so requires never leaving your account.

How do I edit branch loan application form in Chrome?

Install the pdfFiller Chrome Extension to modify, fill out, and eSign your branch application form, which you can access right from a Google search page. Fillable documents without leaving Chrome on any internet-connected device.

How do I edit branch application pdf on an iOS device?

You can. Using the pdfFiller iOS app, you can edit, distribute, and sign branch relocation application form. Install it in seconds at the Apple Store. The app is free, but you must register to buy a subscription or start a free trial.